Grab your wand and satchel - it's time to go on a Treasure Hunt and collect some rewards!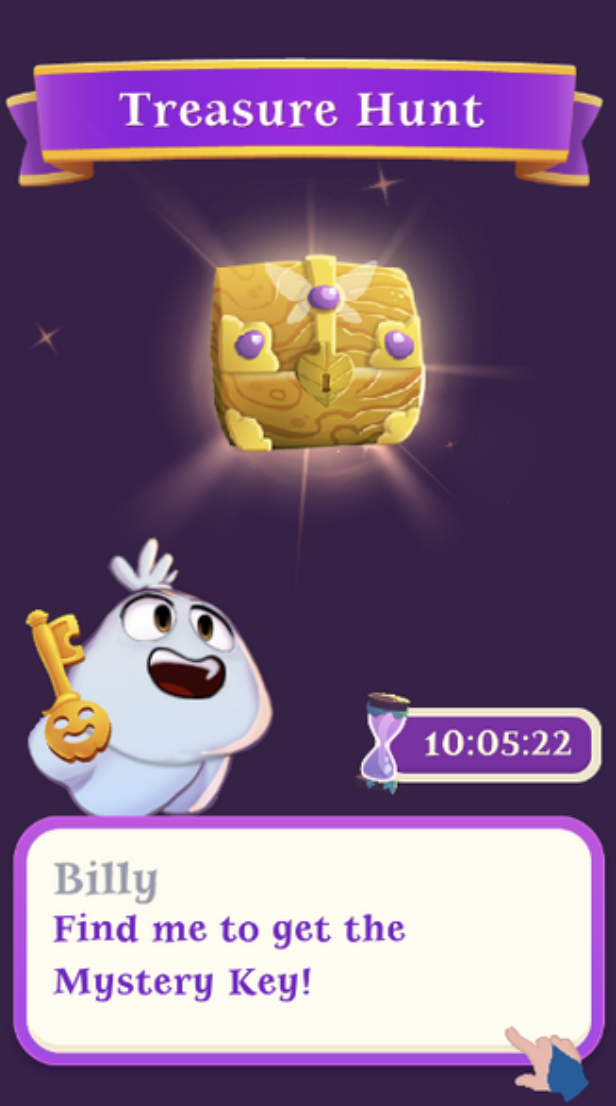 In Treasure Hunt, you'll see a golden chest on the map. Then Jimmy, a mischievous ghost, will take the key and hide it from you. Naughty Jimmy!
How do I play it?
You have to find the key so you can unlock the chest and get your treasure. The key will be a few levels ahead of the chest. You'll have a limited time to get the key so be hasty before it disappears.
What's in it for me?
When you get the key, you'll be able to open the chest and have 3 rewards that will help you along your journey in the Saga.
I don't have Treasure Hunt in my game but others do
To add even more enjoyment and variety, our creative team also includes new features to the mix.
These will come and go and will often have a limited run of availability. We recommend taking part in these whenever you get the opportunity because they'll eventually disappear to be replaced with something new.