The Tricksies are magical woodland creatures, who love to play around, collect candies and sometimes play tricks on people.
Feed the Tricksies candies to open the chests and you can collect some wonderful rewards!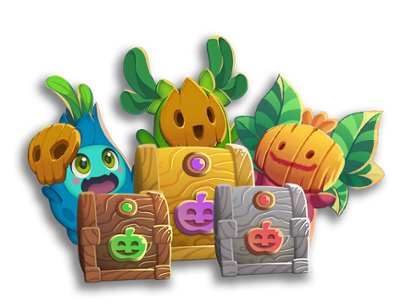 What do I need to do?
There are different steps to the event:
Burst bubbles to collect the candies.
Give the candies to the Tricksies and make them happy.
Open the chests and win handy prizes!
When you complete the first part and collect candies for the first Tricksie, you'll automatically be grouped together with other players to form a team. This will help you reach the higher target of candies much easier! Continue to play along with your team and your combined collected candies will open the chests when you reach the required amounts.
You can also gift candies to your teammates, and they can send some to you. These candies will not be added to your total, but will be placed on the next level you play, replacing random color bubbles. This allows you to collect more candies in that level.
When can I play?
All of our events and challenges come and go, but you'll know when this event is active as you'll see pop ups and notifications in the game, and the event icon will be visible on your game map. You'll also see a timer showing how long before the event ends.
Keep a lookout for game notifications on your device too, which you might see when you're not in the game.
The event is active but I don't see it?
It's possible that you know someone with the event visible in their game when it's not available to you. Don't worry! With so many players, we sometimes have to spread the fun out a bit.
To keep our events manageable and visible to as many people as possible, sometimes groups of players access it at different times.
There's a chance that next time you'll have it when they don't, or another event your friend doesn't. Just keep an eye on your notifications, pop-ups and map buttons.
Why haven't I received my rewards?
Please note that we are already aware that in some rare instances, players might not receive their rewards from this event.
We apologize in advance if this is the case, but please rest assured that we are working as hard as we can to identify the source of this bug.