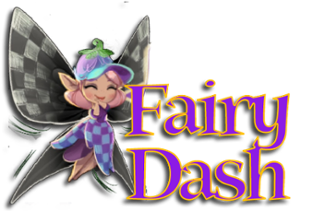 The Fairies are feeling flighty and offering a reward to their most skilful bubble-bursters!
What is it?
The Fairy Dash event pits your bubble blasting skills against a group of other players, with a prize of Boosters for those who reach the finish line fastest!
Where is it?
When it's in play, you'll see the Fairy Dash event icon on the left of your main game map screen. You'll also see the ranking of the competitors in the race listed beneath it, so you can check your position compared to the other players.
How can I check my progress?
The ranking tracker at the side of the map screen will keep you updated as to where you are in the race. At the top of the tracker, you'll also be able to see the finishing-line level number. This is your goal, so try your best to get there before your competitors!
When does the race end?
When every player in the race has passed the finishing-line level, the ranks will be locked and the prizes distributed. If some players stop playing and don't make any progress, don't worry - after a set time of inactivity the race will be considered complete and the ranking and prize allocation will take place.
What can I win?
A wealth of prizes can be won for the winner of the Fairy Dash, so there's everything to play for. Boosters, Star Dust and even some Unlimited Lives could be gained if you place first! Not only are there prizes for the winner, but some super loot is also available to holders of 2nd and 3rd place too!
I don't see it in my game
It's possible that you know someone with the event visible in their game when it's not available to you. Don't worry! With so many players, we sometimes have to spread the fun out a bit.
To keep our events manageable and visible to as many people as possible, sometimes groups of players access it at different times.
There's a chance that next time you'll have it when they don't, or another event your friend doesn't. Just keep an eye on your notifications, pop-ups and map buttons.